Strawberry Season
Two weeks ago we held our annual Strawberry Day. It all started I think about 4 years ago and we've done one every year. I really should go over our projects to show you which ones we've done, but at least I have a picture of the 2008 version: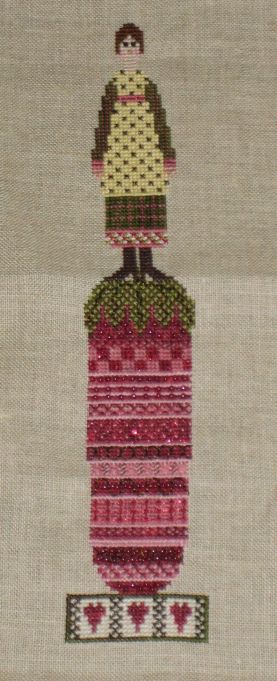 Desginer: Pat Thode - Heartstrings
Design: Strawberry Seasons
Fabric: 32ct Lambswool linen
Threads: Sampler Threads, Venus threads and Kreinik metallics
This was such fun to stitch, I really love how the strawberry is made of bands with all kinds of specialty stitches. I left of the stars and moon and the wings of the angel and have plans to get her framed with a mat.
Today we went out with the family and made a boat tour in Earnewald (Friesland). It wasn't the sunniest weather and it was pretty windy, but we sure enjoyed our time out.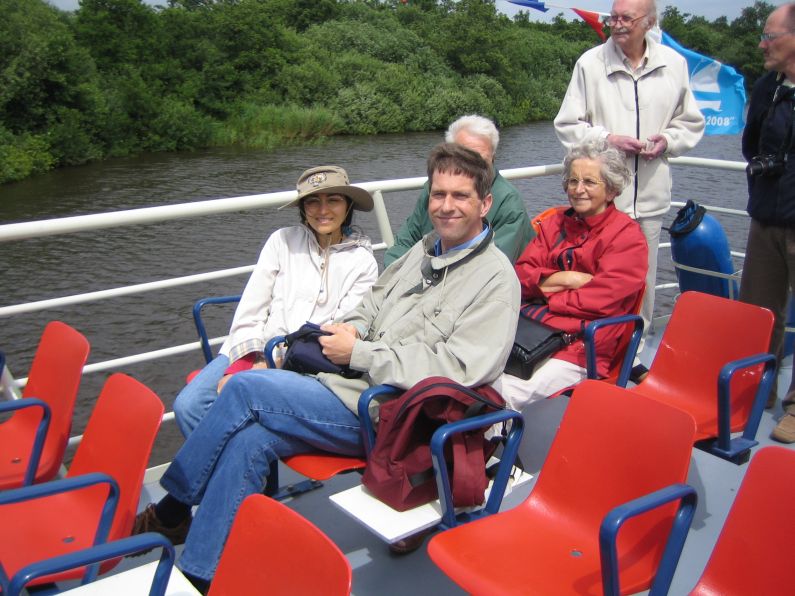 And did I mention that it was pretty cold as well? Especially when the sun disappeared behind the clouds it was almost too cold to be on deck.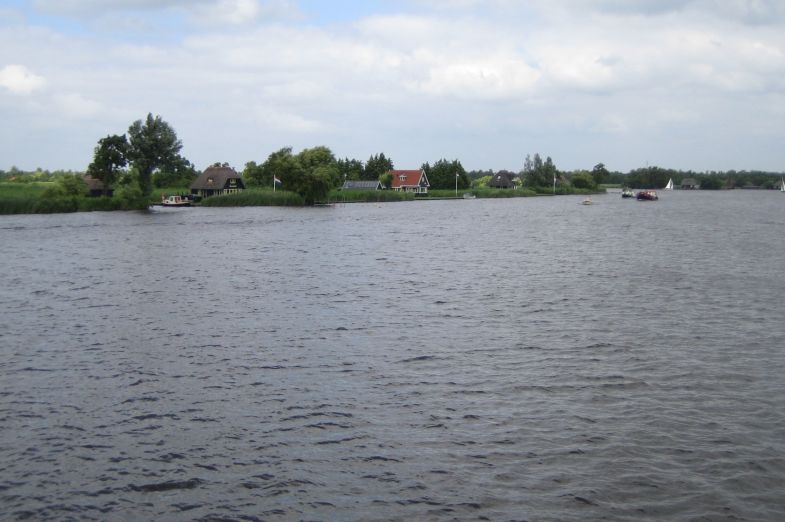 Some of these houses are only accessible via water. Wouldn't be my idea of a vacation but I'm sure there are plenty of people who enjoy it.
I've done some stitching for exchanges, none of which I can share at the moment and I have been working diligently on Himmel und Holle. It is getting sooooo close to a finish. That'll be one UFO I can cross of my list for 2008.
The EC soccer final is over and congratulations to all Spanish readers of this weblog. I think you deservered it for playing so well during the tournament. Muchos Felicidados. I used the game to finish another project that had been lingering for quite a while, I wouldn't go as far as to call it a UFO, but it was ignored for too long. Pics will be here tomorrow.
Sleep well.
Posted by dehandwerkboetiek at 10:45 PM MEST