Mail out and touch
Topic: Bits and Pieces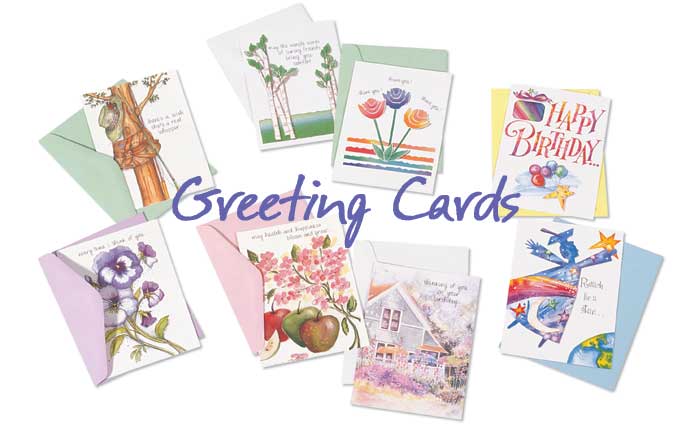 August is my birthday month and I wanted to do something special to all the stitchers and blogreaders out there. And since I have a profound love of cards and stationery it was quite easy to decide what I will be doing. For the next year (yes, that is 12 months) I will be sending out 5 cards/notes to 5 different people.
Though I LOVE email, I still get a thrill when I receive a card or envelop in the mail. It doesn't happen too often, but when it does, it makes my day. Since I assume that this goes for more people, I want to share a little joy every month.
Here is how it works:
1) Every first day of the month I will post a call to send in your address. You can sign up every single month, until you have received a card/note from me. You can sign up till the 7th of each month. This is open to both Dutch and international stitchers and blogreaders.
2) Send an email to me (ankoning at pi dot net) with the subject line: Card of the month (don't forget this as I may not catch your email otherwise)
3) Be sure to include your snail mail addy in the email (I promise I will only use it one time to send you a card/note).
4) I will draw the 5 names on the 8th of the month and the lucky winners will get their card/note by the end of the month.
5) This is optional: if you enjoyed received a card/note, why don't you send out a little note to 3 more people. Kinda like spreading the fun.
Since August is already on it's way, I will keep the draw open till my birthday August 14th. I will make sure the August cards are sent before the end of the month. My box with cards is waiting to be used, I got myself a nice pack of stamps and Priority stickers, so let me know if you are game.
=============================================================================================
Het begint er aardig op te lijken dat dit een tweetalig weblog begint te worden. Hieronder de vertaling (min of meer) van het bovenstaande.
Ik ben jarig in augustus en wil graag iets speciaals doen voor alle borduursters en bloglezers. En aangezien ik dol ben op kaarten en briefpapier, was het makkelijk om te beslissen wat ik wilde doen. Het komende jaar (ja, dat is 12m aanden) zal ik 5 kaarten/briefjes versturen naar 5 verschillende mensen.
Hoewel ik gek ben op email, vind ik het nog steeds heerlijk om een kaart of envelop bij de post te krijgen. Het gebeurt niet zo vaak meer, maar als het gebeurt, is mijn hele dag goed. Ik ga er vanuit dat dit voor meer mensen geldt, dus ik wil mijn plezier daarin delen.
Zo werkt het:
1) Elke eerste dag van de maand doe ik een oproep om je adres in te sturen. Je kunt elke maand meedoen totdat je iets van mij hebt ontvangen. Je kunt je inschrijven tot de 7e van de maand. Zowel Nederlandse als internationale borduursters en bloglezers kunnen meedoen.
2) stuur mij een email (ankoning apestaartje pi punt net) met als onderwerp: Kaart van de maand (vergeet dit niet, anders kan het zijn dat ik je email over het hoofd zie of dat hij in de spam belandt).
3) Denk eraan om je volledige adres in de mail te zetten (ik beloof je dat ik het adres alleen gebruik om je eenmalig iets te sturen). (
4) Op de 8ste van de maand trek ik de namen van 5 winnaars en zij krijgen hun kaart/briefje oid tegen het einde van de maand.
5) Dit is vrijwillig: als je ervan genoten hebt om een kaartje/briefje te ontvangen, waarom stuur je niet iets naar 3 mensen die je kent? Om het plezier nog meer te delen.
Aangezien augustus al aardig onderweg is, kun je deze maand tot mijn verjaardag (14 augustus) meedoen. Mijn doos met kaarten staat klaar om gebruikt te worden, ik heb een stapel postzegels en Priority stickers in huis, dus laat me weten of je mee wilt doen.
Posted by dehandwerkboetiek at 4:17 PM MEST