A couple of free days
Topic: Cross Stitch
I am enjoying some days off from work and am having a wonderful time. The weather is gorgeous, sunny and warm, but not too warm. We haven't had such beautiful days in a long, long time. Come to think of it, I think last year April was about the last time we had such nice weather.
I have used my free time to work on some workshop projects as well as my big UBU project. For those of you who want to see the UBU, I have updated my weblog with a new picture.
But I have also been stitching on some of my ongoing projects. First of all, here's an update on Himmel & Hoelle. I have stitched the outer two borders on two sides. Just need to fill up part of the inside border of the two.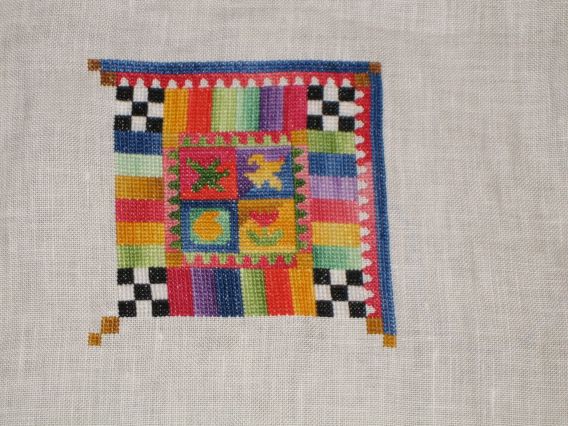 Also, I got everything ready for the needlepoint workshop next Thursday. Rest assured, I have already stitched quite a lot of the design, but I thought it would be fun to post a picture of what you start out with.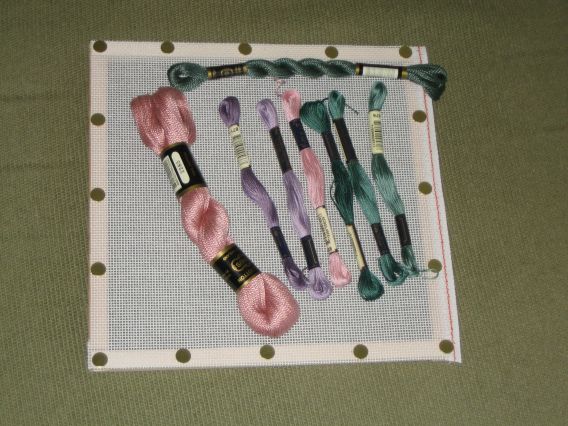 I need to do a couple more blocks and hope to be able to show you soon how it turned out. It is such a joy to do some canvas work again, As this one isn't painted, you have to count like with regular cross stitching. Also, since I am using 6 stranded floss, you need to make sure that the threads lay evenly. But I think it's coming along nicely.
Well, the weather is tempting me to take my small project of the moment outside and do some stitching. Will post about that project later in the week.
Posted by dehandwerkboetiek at 12:05 PM MEST