Another Halloween finish
Topic: Needlepoint
As promised here is my final "Dallas" finish. It is canvas by Heartstrings (Pat Thode) and I loved stitching it. I had so much fun sorting out the threads and when I got started, I could hardly put it away.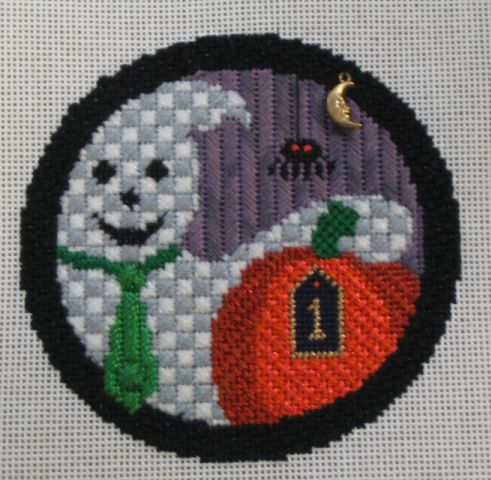 And this is a cross stitch finish, to prove that cross stitch is still my first love. I stitched it a while back and forgot to post it here. It's a complimentary graph by Milady's Needle and comes with 2 skeins of Belle Soie if you order those this month. I stitched mine with Rouge and absolutely love the thread and the color.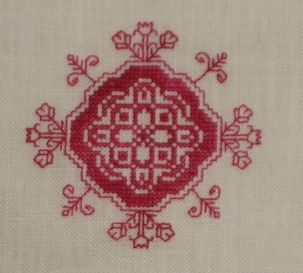 Right now I am stitching on a new design for a workshop in Nashville 2008. I won't be able to show it here until a) it is finished (quite obviously

) and b) all the information for shopowners has been published. But I may throw in a picture of my thread toss.
And of course I am still knitting away on my little pinball. It is slowly progressing and I love how it is coming along. It takes a while before you have one row done, but it is definitely worth the effort. Over the weekend I'll share a picture.
Posted by dehandwerkboetiek at 9:41 PM MEST